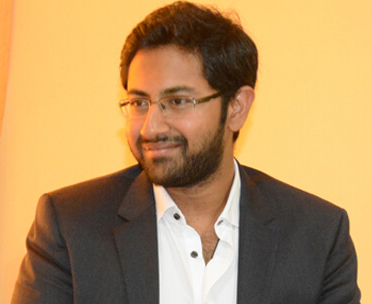 About President
M. Sri Bharat holds an undergraduate degree from Purdue University, West Lafayette in B.S.in Industrial Engineering Class of 2010. He also completed a joint degree MBA / MA Education Class of 2016 in Stanford University, Palo Alto, CA USA.
After returning to India from Stanford in 2016 he established a 3.5 MW solar power plant and led the company's foray into Solar Power generation. He is also diversifying into Hydro energy and Chemical Waste treatment. He is deeply passionate about utilizing his knowledge and skills to develop renewable energy, sustainable growth and waste management solutions.
Bharat currently serves as Board Member of TiEAmaravati and Board member and Learning Chair of EO Andhra Pradesh. He is an active member in Hyderabad Angels and Andhra Angels. He is an investor and advisor of a select group of promising startups.
His past experiences include commissioning of a 460MW Gas based power plant, quality control and operations in Lia Sophia Inc. Chicago, Investment banking at KARVY Financial services, Hyderabad, Telangana. His most recent stints during his MBA were in the Innovation Delivery team of the Atlanta Mayor's office, USA and a marketing immersion in Sheraton Hsinchu, Taiwan.